The way we are working is changing. Our increasingly nomadic lifestyles, enabled by technological leaps, mean we are no longer tied to a single desk from nine to five. The modern worker is constantly firing off emails on the go, writing reports in cafes and holding meetings over breakfast, lunch and dinner. Co-working spaces are also popping up in cities worldwide to offer places for professionals to use as necessary.
Tucked away in Brooklyn's trendy Greenpoint neighborhood, A/D/O has quickly become an invaluable resource for the area's creative community. People gather there to utilize the casual yet focused work environment, meet and discuss projects with peers and clients, and attend talks and events as part of a curated program. All of this takes place within an industrial-style interior, which local firm nARCHITECTS refined from the bones of a former warehouse.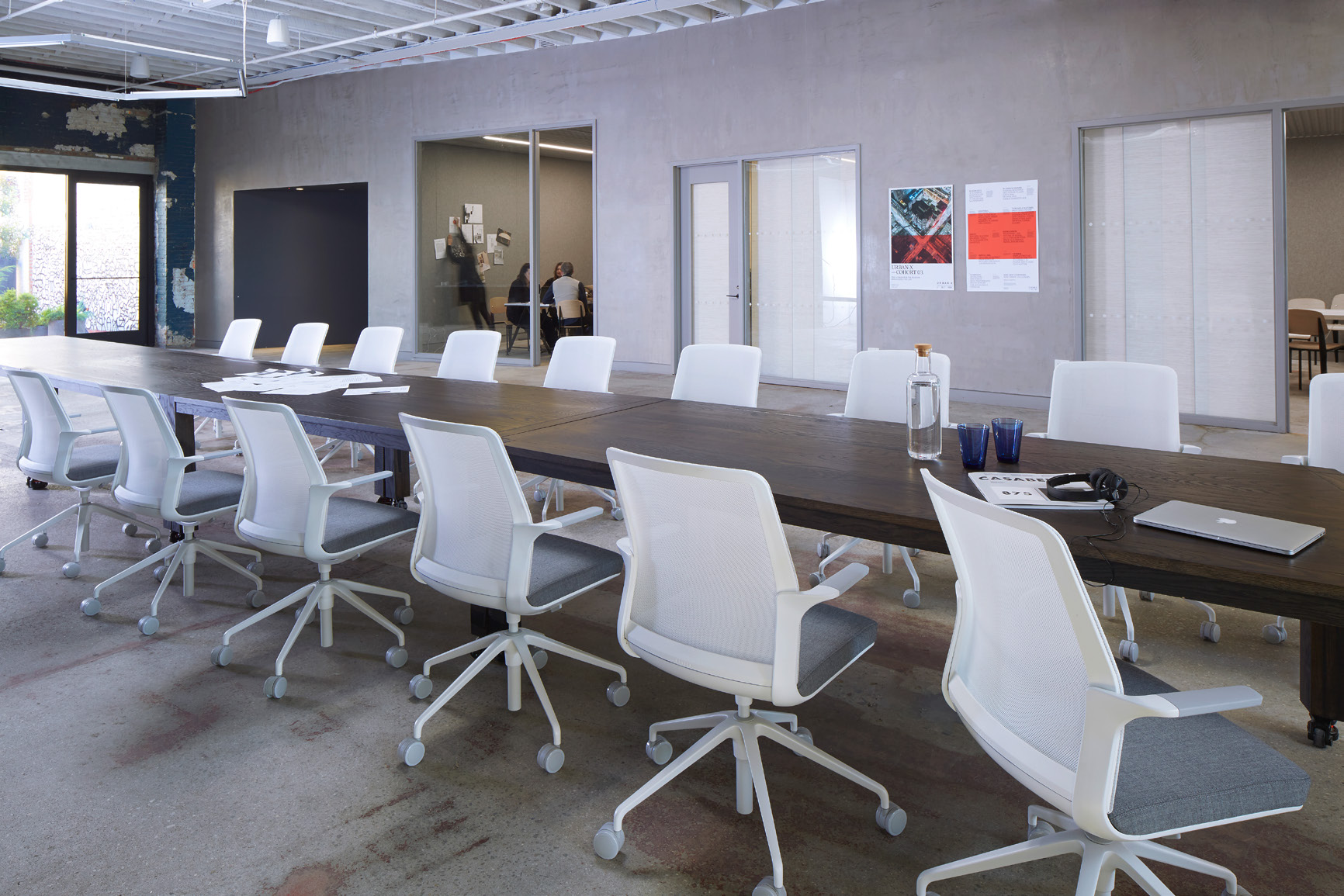 The space was therefore perfect to show off Stylex's latest seating designs for the modern workplace. First unveiled at NeoCon in Chicago this year, both F4 and Yoom are tailored towards the increasing need for versatile office environments.
The award-winning F4 task chair is as comfortable as it is elegant. Its sturdy frame is ergonomically engineered to support the sitter, while a simple button allows it to be easily adjusted for any user. The seat and back are available in a wide variety of upholstery treatments—from translucent mesh and colorful textile, to sophisticated leather—so the F4 can blend seamlessly into any office.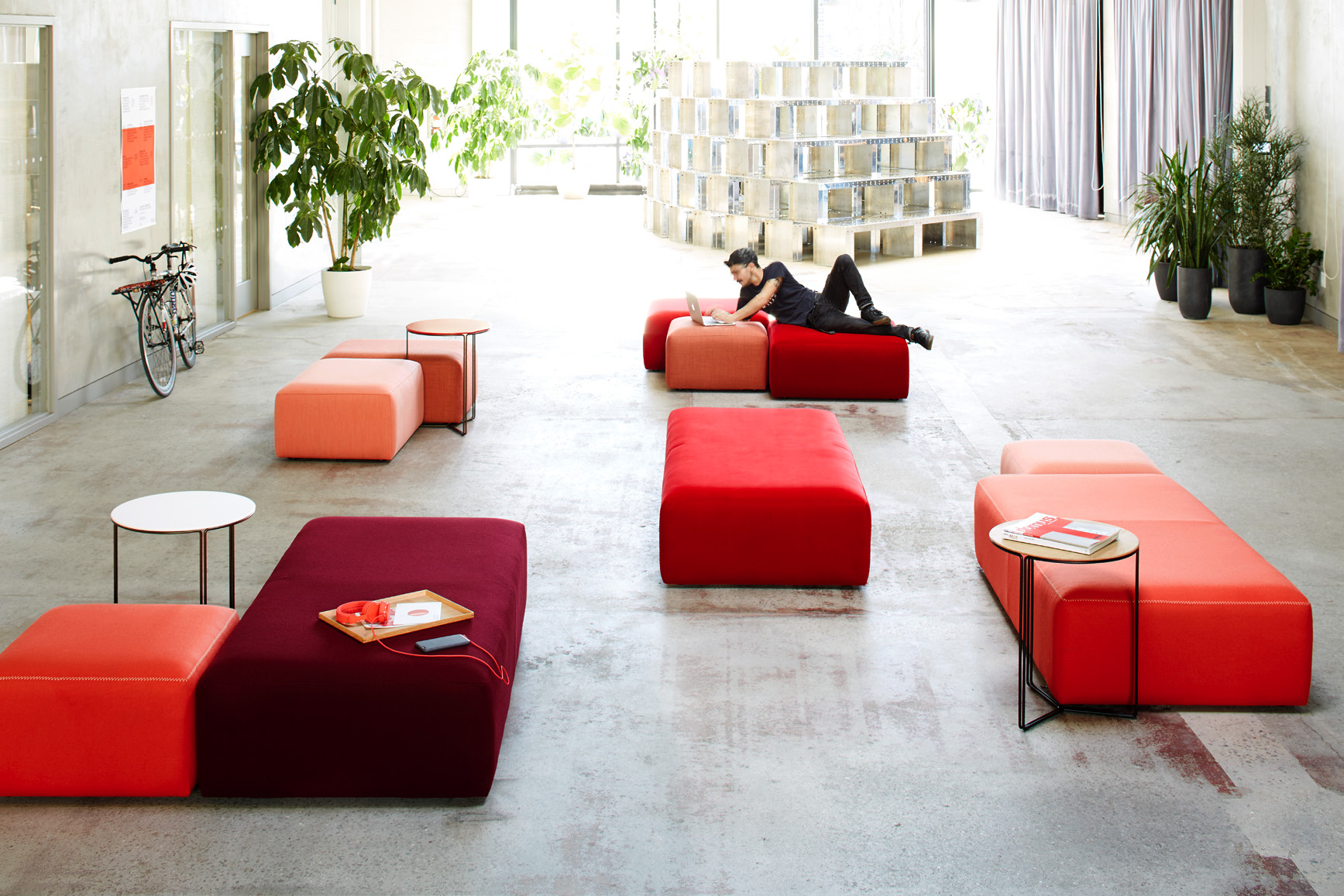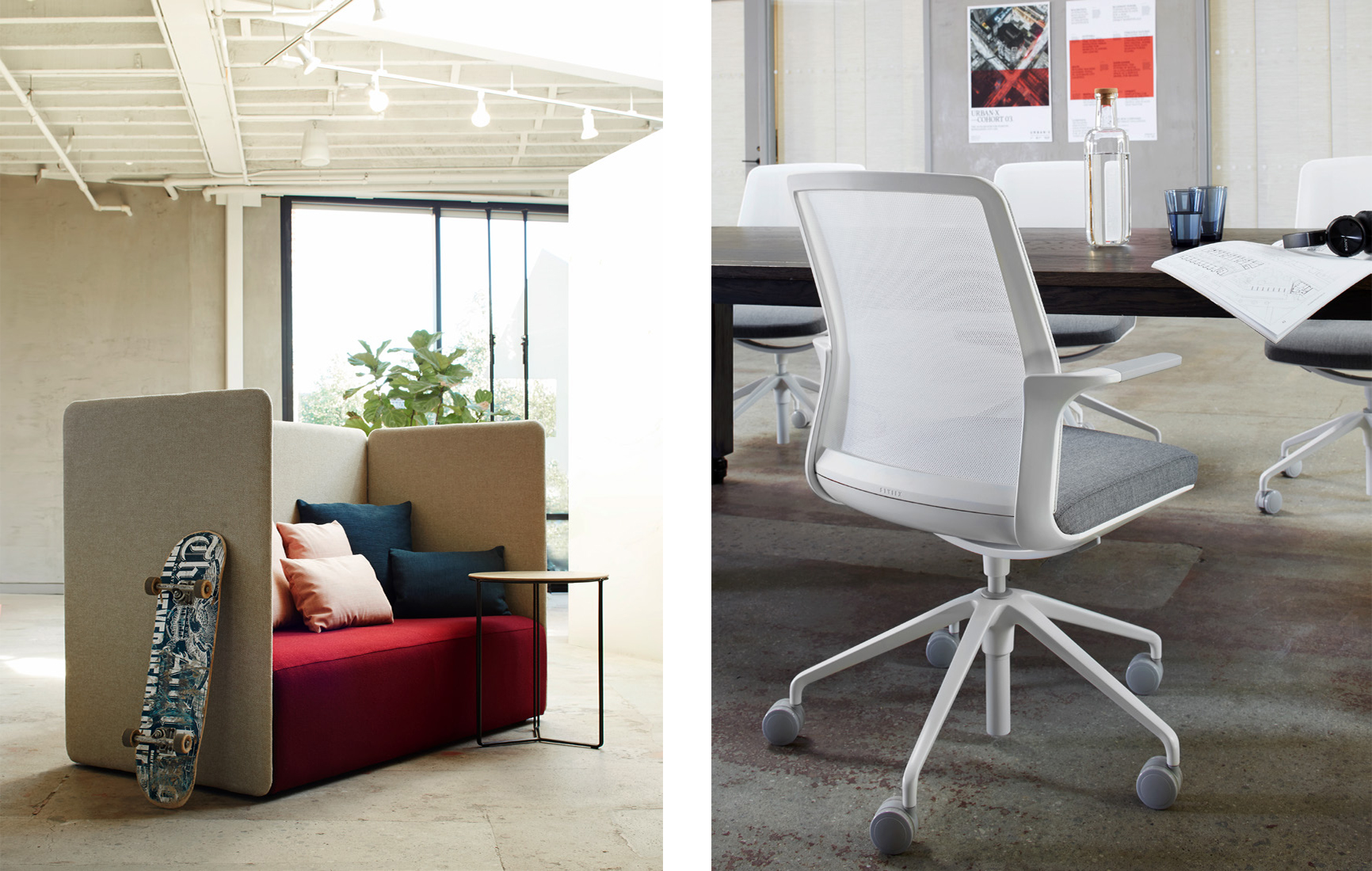 Equally at home in today's workspace, the Yoom lounge system allows for even more flexibility. Its fully upholstered cushions create opportunities for informal meetings and work on laptops, resulting in an environment that feels more like a home than an office—a key draw for young employees. Designed by Anthony Land, Yoom's cuboid modules may be arranged and rearranged in endless configurations, and so will fit into any space.
Together, these products serve the broad needs of today's office—one where workers' desire for choice and adaptability is paramount.